Welcome to Blue Room Online Order Store

Call 0721-78 68 68 to place your order OR place your order online here.
Delivery is available from 8am to 9pm, 7 days a week!
How to order online. For example: how to order a beef burger:
1. Click on "burgers" on the menu on the left.
2. Choose "beef burger" by clicking on the name or price.
3. If you want to add any extra sides, just click on the box next to the items you want.
4. Click "add to food basket"
5. Click on "check-out".
6. If you are ordering for the 1st time, you need to register by clicking on "click here to register"
7. If you have ordered online before, please enter your email address and the password you chose when you registered for online ordering.
8. Continue and follow instructions until your order is sent.
9. You will receive an email confirmation of your order. Please review and if any changes need to be made, please call us on

0721-786868 or 2224021/ 2223499 / 2223688
Free* delivery for orders over Kshs 1,000/- There will be a delivery charge of Kshs 100/-* if orders are less than Kshs 1,000/-*
*Certain restrictions, terms and conditions may apply. Please confirm delivery charges before ordering.
All prices quoted on this site are inclusive of 16% VAT and 2% catering levy.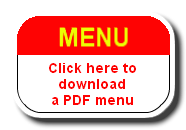 Newest Items