Welcome to Blue Room Online Order Store
Place your order using one of the following ways:
1. Online through the menu on the left. Click on FAQ above to learn how.
2. Call us on 0721-78 68 68 or 2224021 or 2223499 or 2223688
3. Email your order to orders@blueroomonline.com
Delivery is available from 8am to 9pm, 7 days a week!
Free* delivery to most areas in town for orders over Kshs 1,000/-.
There will be a minimum delivery charge of Kshs 100/-* if orders are less than Kshs 1,000/-*
*Certain restrictions, terms and conditions may apply. Please confirm delivery charges before ordering.
All prices quoted on this site are inclusive of 16% VAT and 2% catering levy.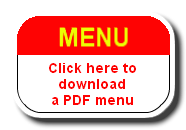 Newest Items